Order through Bullfrog's Mobile Ordering App from your facilities cafeteria, or predetermined vendors for schools. Pay through the app, and pick-up at convenient times.
Social Distancing: Keeping everyone safe at lunchtime
As we prepare for the safe re-opening of K-12 schools, Mobile Ordering is a unique way to facilitate social distancing in school cafeterias and tuck shops. Book a demo to learn more.
For schools, vendors on the Mobile Ordering App and pre-approved and vetted for campus security.
Bullfrog Mobile Ordering keeps cash in your cafeteria.
It's quick – have a meeting to go to? Don't want to wait in line? Order on the app, pick up at a convenient time, and skip the line.
Mobile ordering in schools makes ordering safer for your students
When a student orders food from the Bullfrog Mobile Ordering App, be confident that your students will be safe. All vendors in the Mobile Ordering app are pre-approved, and delivery will be made to the school at a specific time that School Administrators decide.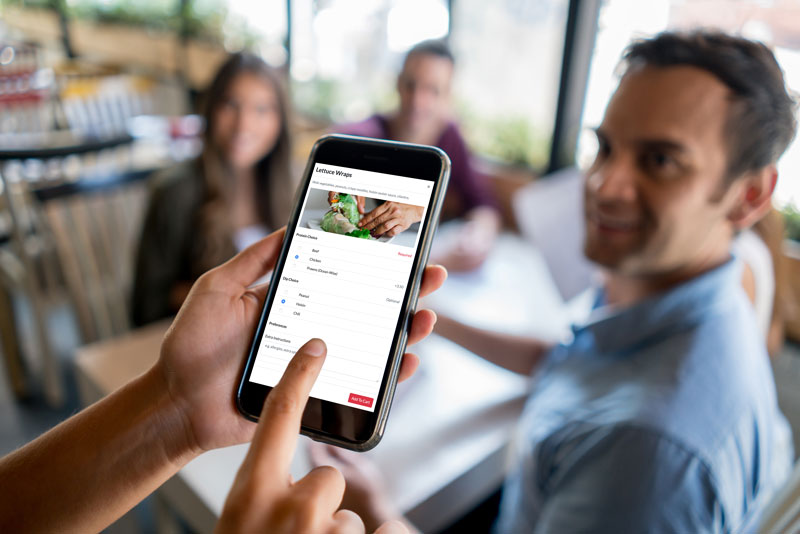 Want to see it for yourself?
Staff order their coffee and lunch right from their phones from your office cafeteria
Staff choose anything from the office's cafeteria, order in minutes, and set a time to pick up when it's convenient to them. They pay with debit card, credit card, or straight from the app with BullfrogPay.
Ready to move your Point of Sale into the future?
BullfrogTech handles millions of transactions across many businesses.