Social Distancing eCommerce Solutions
Keeping everyone safe at lunchtime
As we prepare for the safe reopening of K-12 schools, workplaces and other services, BullfrogTech's eCommerce solutions facilitate social distancing at cafeterias and other food services.
Our Mobile Ordering App manages the flow and volume of people coming and going from the cafeteria to maintain safe levels of social distancing.
Accessible from any device (phone, tablet or computer), this mobile app can mirror your cafeteria POS system and is easily customizable.
By managing the flow of people coming in and out of the cafeteria, everyone can get their meal safely and on time. Read more about Mobile Ordering.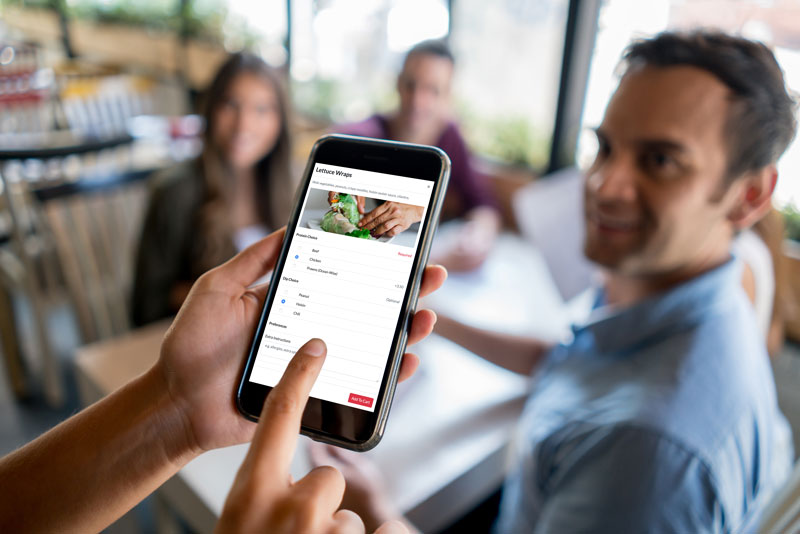 BullfrogPay is a unique way to safely and securely accept payments without ever needing to handle cash.
It can be added to any student card, employee card, or RFID card and can be managed virtually through our online dashboard.
It is fully integrated with the Bullfrog POS system and our Mobile Ordering App. Daily spending limits can be set for your BullfrogPay card and your account history is available 24/7.
Eliminate the need for cash and keep your cafeteria team, employees and students safer. Read more about BullfrogPay.
Want to see it for yourself?
Ready to move your Point of Sale into the future?
BullfrogTech handles millions of transactions across many businesses.