While mobile ordering is widely available for fast food chains and restaurants, it has yet to make a significant impact in cafeterias and food services at K-12 schools, office cafeterias, health and senior care facilities and recreation centres.
With fast food and restaurants, mobile orders are for delivery or take away, while all meals purchased in a cafeteria setting are eaten on site. These types of facilities have unique operational challenges that make mobile ordering more difficult to implement, including:
What payment options to consider?
Is this type of service affordable?
What order fulfillment logistics are available?
Will clients use this service?
What about on premise security?
Addressing these challenges was the primary design goal of the Bullfrog Mobile Ordering system.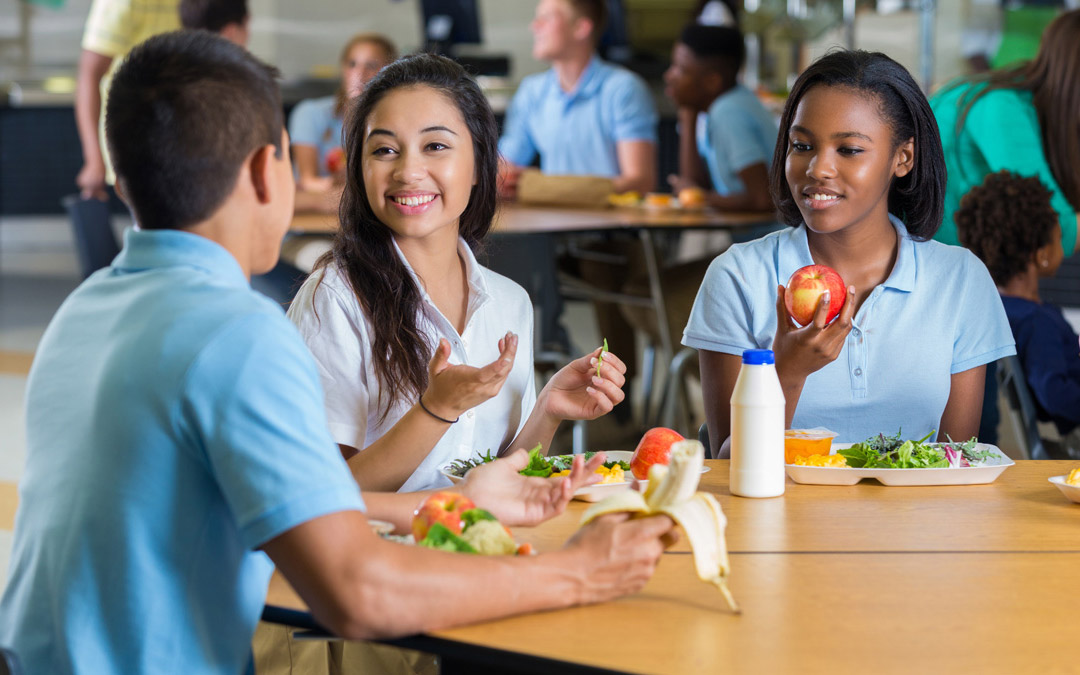 Bullfrog Mobile Ordering gives K-12 schools a way to integrate on-site dining services with the fast-paced life of a student.
For K-12 schools without on-site food services, Bullfrog Mobile Ordering has the unique technology to create a 'Virtual Food Court' – including everything needed to manage approved local food vendors. Approved vendors can provide diverse meal options to the students and delivery times are scheduled and safe. No surprise deliveries. Food is delivered in packaging that meets all required guidelines. Students can choose meals safely, based on their dietary needs and preferences – all from one place.
Office cafeterias, health care and senior care facilities can have logistics challenges such as space and access. Providing options for order fulfillment are important and Bullfrog POS offers:
Remote kitchen printing
Tablet or desktop mobile order management
Pre-paid or 'Pay at Pickup' payment options
Bullfrog Mobile Ordering is seamlessly integrated into BullfrogPOS, and this allows you to control exactly how Mobile Ordering can be deployed to meet your specific requirements.
Check out our blog on a custom payment option for mobile ordering: Small Transactions – Can We Afford to Use Credit Cards?